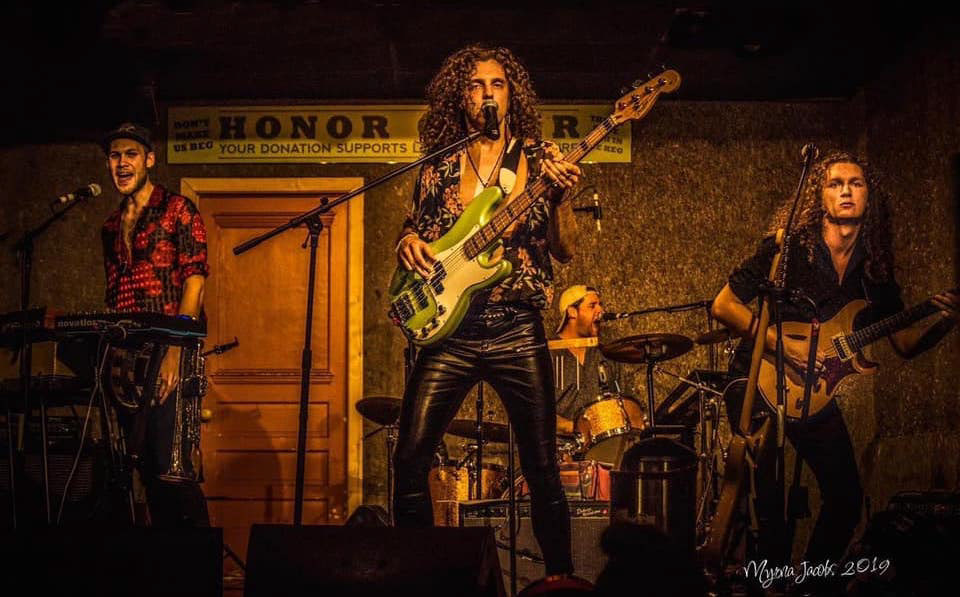 "...These guys are incendiary… they are edgy and will push your tightly-wound psyche right off the page…"
            -DISTANT STARS 'virgin' Jade after her first show
Jakey, Tai, Andy, and Al are DISTANT STARS- funky/sexy/strange rock n' roll from Michigan. Wild enough to raise the roof, charming enough to rival your favorite boy band. Unbridled bravado and flamboyant showmanship take center-stage, backed by a sonic hybrid of classic rock, electronic pop, and psychedelic funk, performed with a jazzy mentality and a punk rock attitude. Iconic cover songs are peppered throughout a set full of original music in a show that leaves the audience laughing, singing, and wondering- "are these guys from another planet, or am I?"
Every DISTANT STARS performance is a wildly engaging rock n' roll experience. Seductive frontman Jakey T steps out into the crowd to dance on your table and sip your drink while leading a sing-along. Andy simultaneously blasts out trumpet solo and hammers notes on the bass guitar with his other hand. Tai nonchalantly shreds planet-sized riffs on the guitar. Al channels the percussive intensity of John Bonham and the smoothness of Steely Dan. And just when you thought you were getting used to the madness- BAM!- the boys swap instruments and bust out a Britney Spears cover.
DISTANT STARS have had radio-play all over MI, from Traverse City to Grand Rapids, and have been interviewed on numerous podcasts including SolGood and Purchase Productions' Life Through Music. Their debut album
Distant Thunder
was rated "Top Album" by Divide and Conquer, and their most recent single "TAYLOR" has been hailed as "the Smells Like Teen Spirit of the '20s." DISTANT STARS have been a headlining and supporting act for prominent Michigan music festivals such as Farmfest, Earthwork Harvest Gathering, Handmade Music Festival, and Sol of the Lost Tamarack. They are also a favorite act at craft breweries, including Bellaire's Short's Brewery and the Workshop Brewery in Traverse City. Snowbelt Brewery of Gaylord even brewed them their own beer: ROCKNROLLJUICE.
In addition to live performance, the band has released a handful of singles in 2019 and is continuing production in the studio. A second full-length album,
Rock N' Roll Dies With Us
, and a collection of live recordings are on the horizon for mid-2020 release.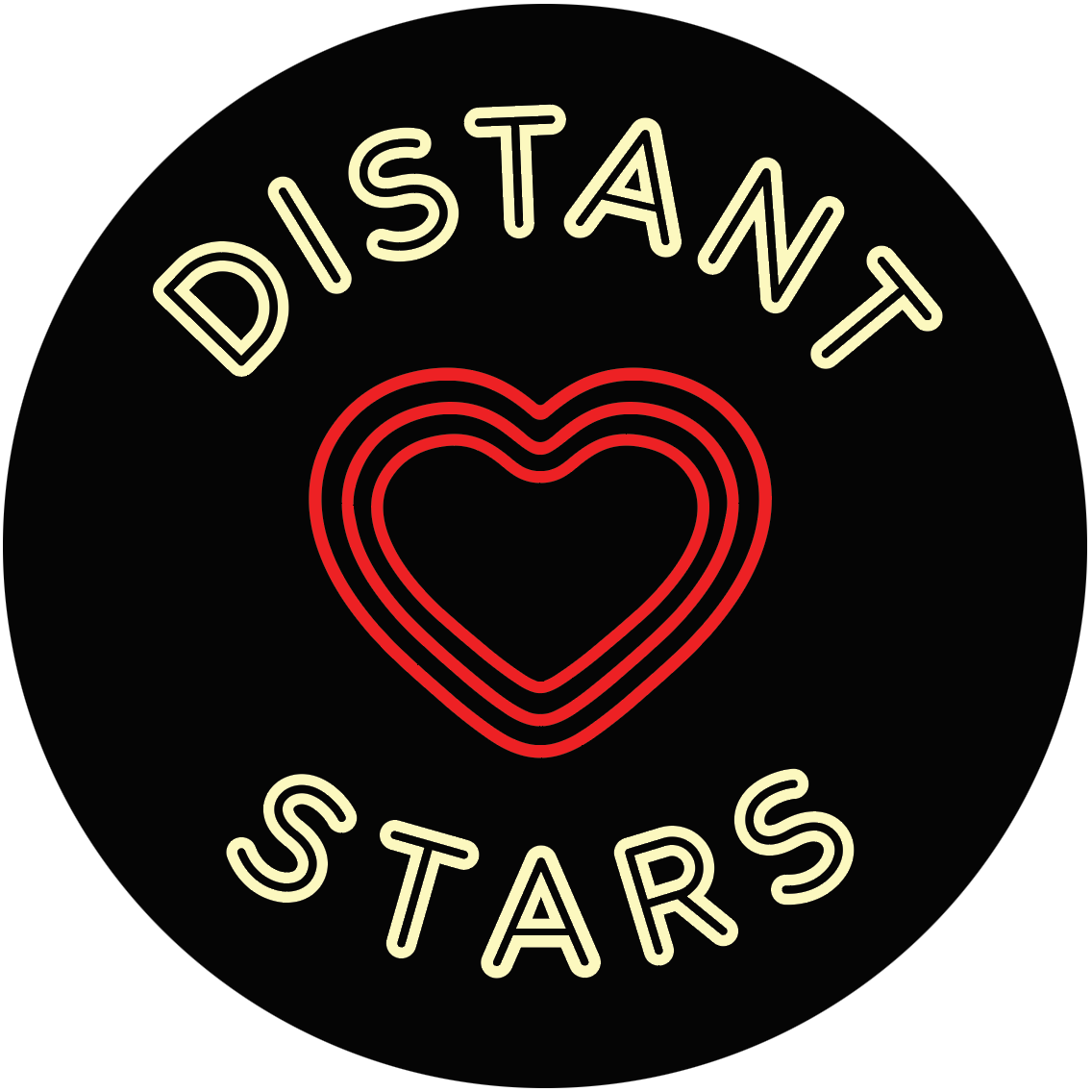 To use our logo for promotional materials, right-click the image and choose "save as".
Booking: drurytai@gmail.com
Or use the automatic e-mail button below.